Well, how do you like that. Who said a rain-delay was good for nothing (except erasing a beating your teams starting pitcher may have taken)?

While watching the Yankees-Pirates game tonight, I stumbled across some footage that may have just further muddled the mystery from this post: http://kinescopestealshome.blogspot.com/2007/11/clemente-vs-cubs-regular-season.html

The Footage comes from the

Clemente

bio movie put together in by Fox Sports Films.

In the original post, we had concluded that the footage was of the July 2nd, 1971 game between the Cubs and Pirates at Wrigley Field. Bob Moose had been the pitcher, Paul Popovich and J.C. Martin both played important parts in the scene we had. This also featured a fantastic catch by Clemente in right-centerfield, falling backwards.

Well, apparently Clemente bedeviled the Cubs that entire series.

On July 3rd, the Cubs and Pirates locked up for Game 2 of that Series. In the 8th inning, Billy Williams would hit a 1 out single to CF, advancing Glenn Beckert to 3rd. Joe Pepitone, the next batter, would single to RF and with Billy Williams running...the following unfolded.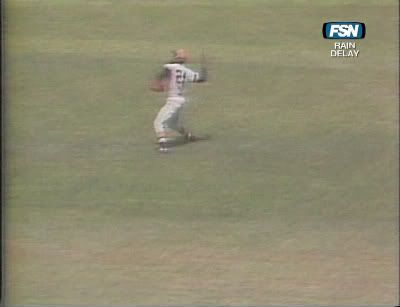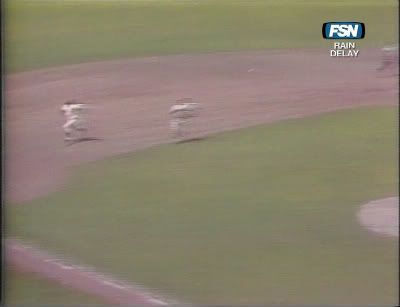 Now, I'm not 100% that this is the July 3rd game. Originally I thought I had uncovered more footage from the July 2nd game until I couldn't find an instance of Williams being thrown out at 3B. I'll continue to roll through the various boxscores from the 1971 and 1972 seasons to find another instance of Williams being gunned out by The Great One but I can't imagine anyone would be silly enough to try it twice.