Bonus Material! No game footage this time. Not even kinescope. This is some solid color tape that was brought to my attention by twib77 (yet again!).
George Kell and Larry Osterman of WJBK are giving viewers the inside-the-locker room celebration after the Tigers clinch the 1968 American League Pennant.

The Tigers clinched in dramatic fashion on
September 17, 1968
vs the New York Yankees. Joe Sparma, who had been relegated to non-use after a public confrontation with his manager was given a spot start. He twirled a gem, only allowing 3 hits through the first 2 innings.

With 1-0 lead, Sparma yielded 2 hits and a run.
Al Kaline would pinch hit for Norm Cash (that's like using a bazooka for a rocket launcher) , Bill Freehan would follow with a hit and Gates Brown with a free pass before Don ".178 hitter" Wert would slap a single to RF and drive in the pennant clinching run.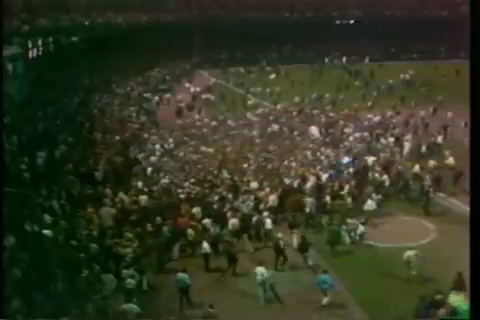 The video picks up with the fans storming the field and then quickly cuts to the players in the locker room. Standing on a podium (the Tigers were 11 games up on the Orioles and Boston had already eliminated Baltimore with a victory earlier in the night), the interviews flow in one after another:
Wertz tells us it was a 2-2 slider he hit to drive in the winning run.

Takes a champagne bath!

Originally the starter for this game, says he felt 'congestion' in his shoulder that scratched him from taking the mound.

Says he won't be eligible for the World Series.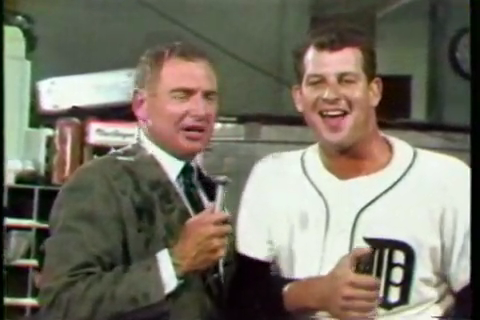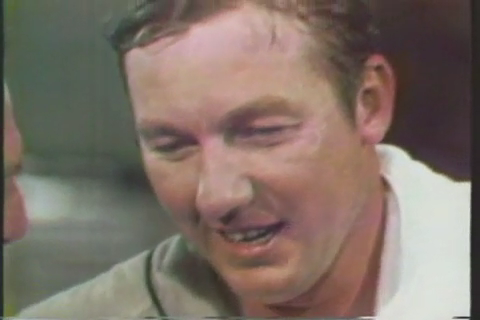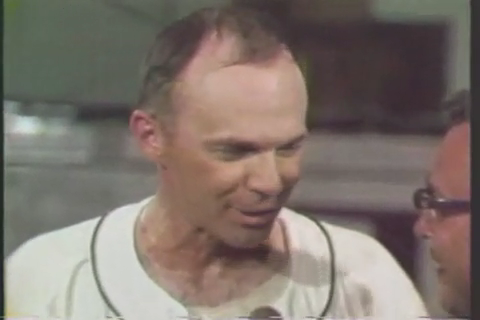 Traceweski claims that Game 1 is the most important game. If they win game 1, they'll win the Series easy. Of course, Gibson struck out 17 in that game...
Katalinas was the man that discovered Al Kaline, as well as many of the other Tiger Town products that the Tigers developed over the years.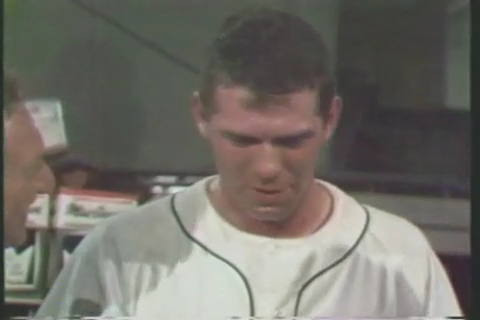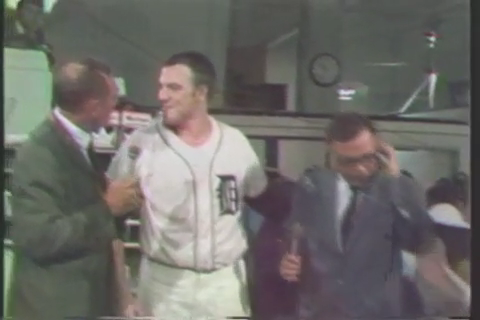 Dennis Smith (The batboy? Really?)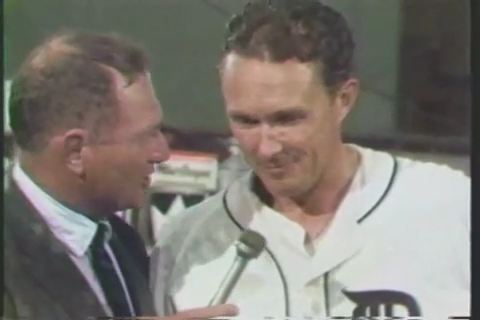 McMahon compares the 1968 Tigers to the 1960 Pirates in their ability to keep coming back and winning games
....And it goes on and on from there with various coaches and rookies.
The main theme of the interviews is the Tiger ability to keep coming back. The total, at the time, was apparently 27 comeback victories. Coincidentally, the Tiger WOULD come back in Game 5 down 3-0 early to extend the series and win in Game 7, coming back from a 3-1 series deficit.


Not nearly as exciting as trying to figure out game footage or discovering a historic video but all the same, it was a great treat to put some voices and personalities to these famous names (and not so famous). It was worth it, if for nothing more to see McLain look like an idiot trying to spray the television camera only to have the bottle cork foil him for a solid 12 minutes.